Services - Carcass Detection
Every species of bat is protected under EU law. Their protection is not only a necessity but a requirement.
Conducting surveys into their mortality rates is commonplace around wind turbines, new roads and building construction.
We have multiple dog teams available to cover large areas searching for bat carcasses; locating, collecting, storing and recording all relevant information using a well planned and executed methodology.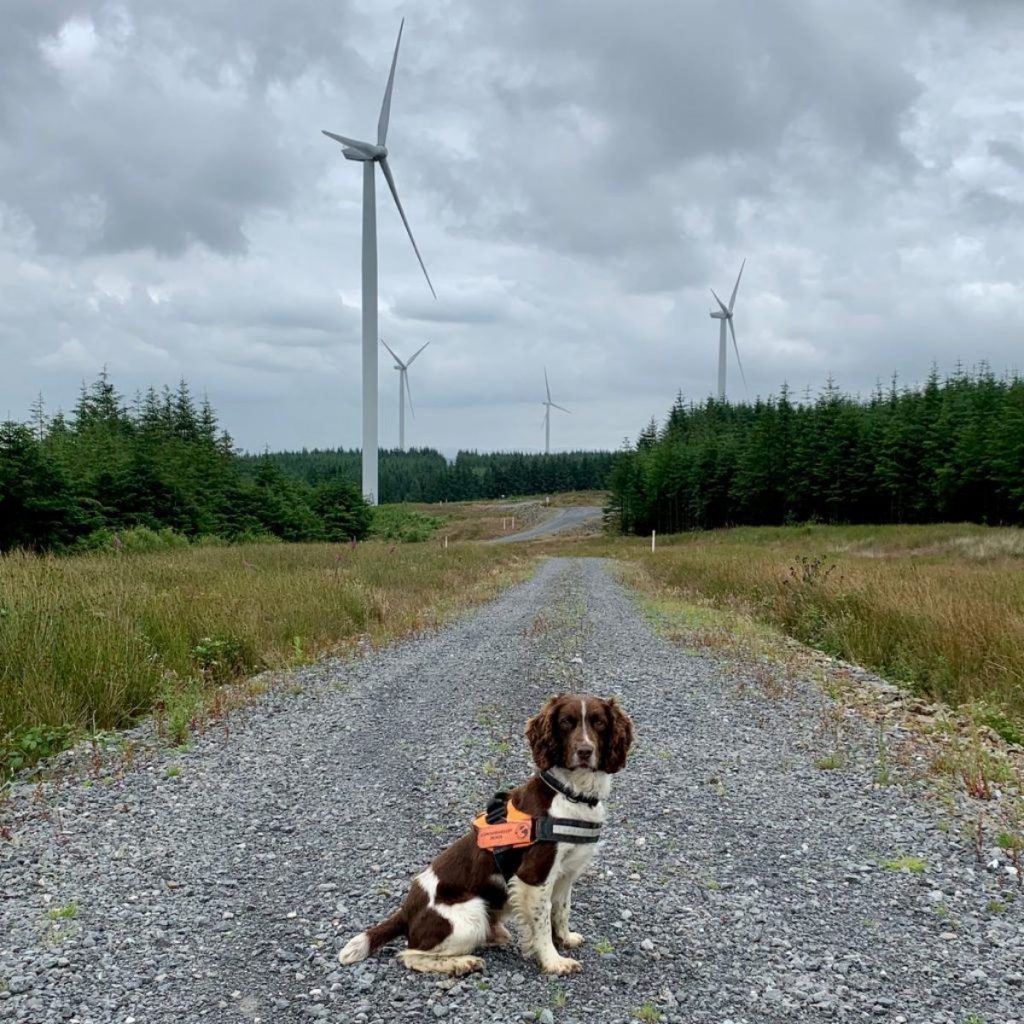 To ensure our dogs are working to the highest standard we often carry out efficiency trials, organised by the client.  The client will place out an undisclosed number of bats into several search areas and send the conservation team off to detect them.
Last year, we were involved in 16 separate efficiency trials, in different landscapes across the UK. Our dogs proved to be over 90% effective at detecting bat carcasses. 
Each client we have worked with has a different request.  Some sites we work at are 8 turbines a day at 100m radius, whilst others can be 4 turbines a day at 250m radius.  We tailor our search to meet the clients requirements.
Despite COVID-19, 2020 was our most successful year to date.  In 2020 we conducted:
Total sites searched: 5
Total number of turbines searched overall: 123
7 dogs used
4 staff members
If you would like to know more about our services please call 01745 561166 or email info@conservationdogs.com